Virtual Teen Writing Program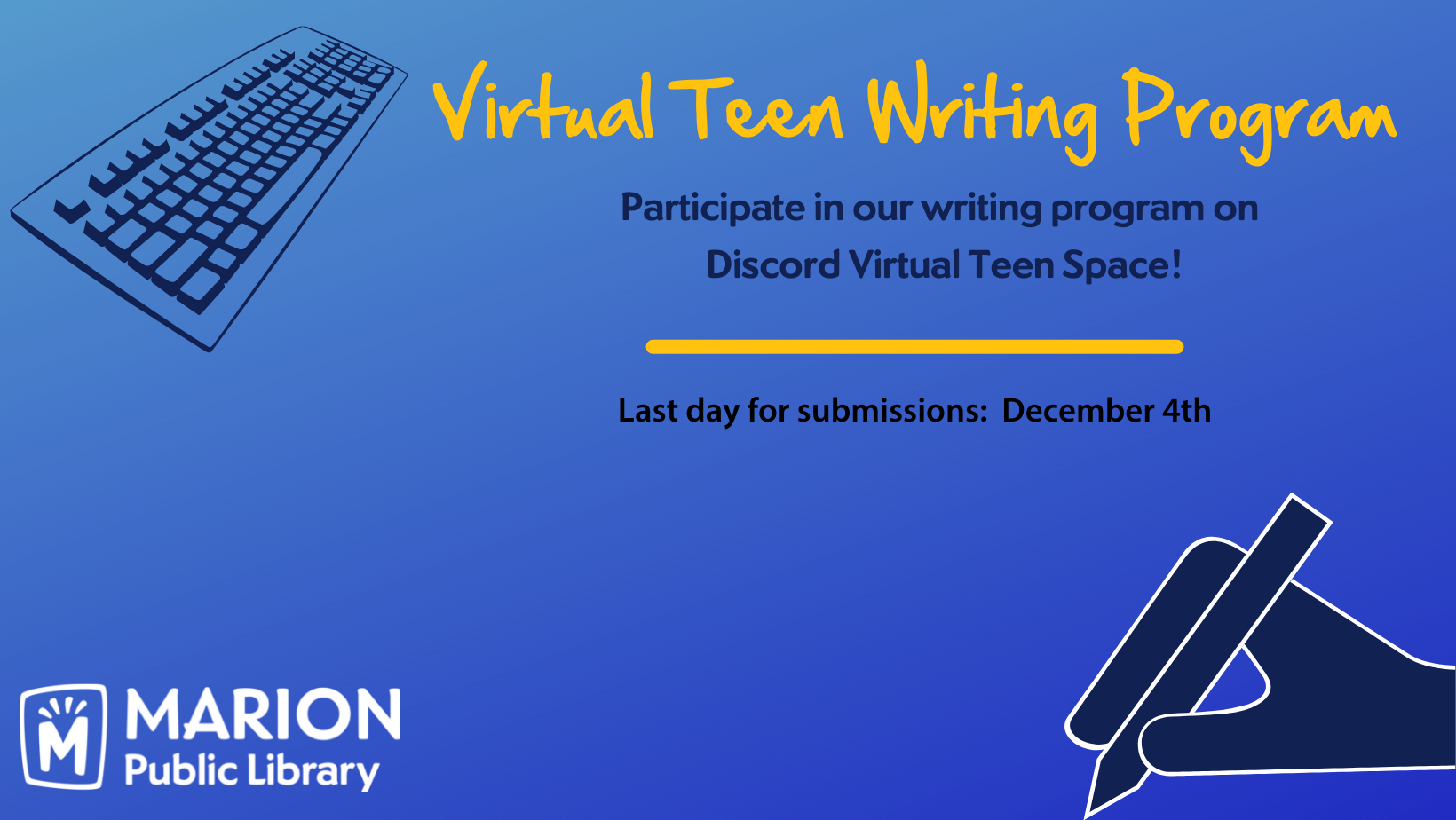 High school students are invited to participate in our Virtual Writing Program via Discord in preparation for the Writer's Workshop with Rick Garman on Sunday December 5th. Register for Discord participation here.
Five participating teens will receive a gift card to area businesses!!
Note: You must resister for this event separately if interested in participating. Click here to get more information and to secure your tickets!